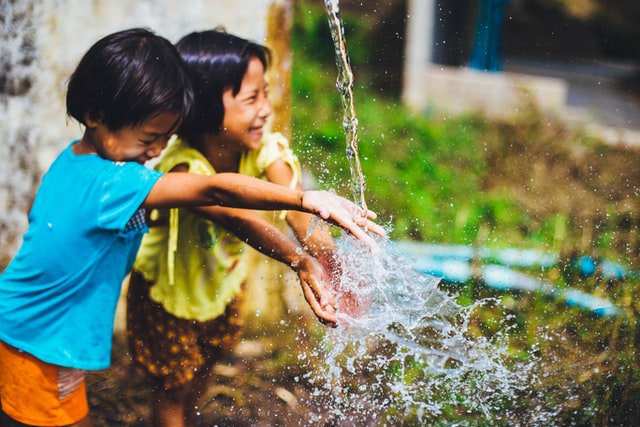 An exceptional and dangerous heatwave is baking the Northwestern USA and Western Canada in areas which are more synonymous with the cold. Temperatures have reached more than 45.0°C on consecutive days, with extremely warm nights in between.
This unprecedent event is having multiple major impacts: heat stress in people, animals and vegetation; air quality (pollutants due to hot stable air); forest fire risk; possibility of landslides caused by glacier melting in mountains; damages and malfunctioning of infrastructure and transport systems not prepared for such high temperatures; and many other social and economic risks.
National and local meteorological services have issued many heat warnings and advisories and it is to be hoped that heat-health early warning services will limit the death toll.
So many records have been broken that it is difficult to keep track.
The all-time Canadian record was broken on Sunday, June 27, with Lytton in British Columbia recording 46.6°C (1.6°C higher than the previous record set on 5 July 1937). Less than 24 hours later, Lytton broke this record again, reaching 47.9°C on Monday. It then broke it for a third time on 29 June with a temperature of 49.6°C.
The temperature record surpassed Las Vegas' all-time record high of 47.2°C. The heat is more typical of summer temperatures in the Middle East than a province which is home to the Rocky Mountains and Glacier National Park. There is a consequent risk of high glacier melt.
The province of British Columbia broke 43 all-time records as of 28 June, with more expected to tumble.
Armel Castellan, a meteorologist with Environment and Climate Change Canada, said: "We are not done with this yet."
"The North West Territories have recorded their all-time highest temperatures not just in June, but any point in the year. We are setting records that have no business in being set so early in the season."
"We have had many days of this in a row and each morning we wake up to a higher temperature. This is what is dangerous and it is affecting people throughout many days where they are dehydrated and we have had many days where the temperature is higher than the day before," Mr Castellan said.
"Overnight lows being higher than our average daytime highs for late June is a really big deal. Our bodies need to cool off and recover before taking on another day of high temperatures. Another thing to think about is the infrastructure."
"Fewer than 40 per cent of homes have air conditioning on the coast, people are having to go to libraries and shopping malls to find a couple of hours of air conditioning", said Mr Castellan.
Northern hemisphere heat
Several parts of the northern hemisphere are already experiencing exceptional early hot summer conditions extending from the north Africa, Arabian Peninsula, eastern Europe, Iran and the north-western indian continent. Maximum daily temperatures exceeded 45°C in several locations and reaching 50's in the Sahara. Western Libya saw temperatures more than 10°C above average for June.
Western Russia and areas around the Caspian Sea have also seen unusually high temperatures due to the continued presence of a large area of high pressure. In parts of the region including Moscow temperatures are expected to reach the mid-30s°C by day, remaining above 20°C by night. Areas nearer the Caspian Sea are expected to experience temperatures reaching the mid 40s°C and remaining above 25°C at night. It is likely that some all-time temperature records will be set during this heatwave.
Climate Change
These early summer hot weather conditions are taking place in human-induced climate change background, with global temperatures are already 1.2°C higher than the pre-industrial levels.
"Heatwaves are becoming more frequent and intense as greenhouse gas concentrations lead to a rise in global temperatures. We are also noticing that they are starting earlier and ending later and are taking an increasing toll on human health," said Omar Baddour, Head of WMO's Climate Monitoring and Policy Division.
Nikos Christidis, a climate scientist with the UK's Met Office, said: "Without human-induced climate change, it would have been almost impossible to hit such record-breaking mean June temperatures in the Western United States as the chances of natural occurrence is once every tens of thousands of years. In the present-day climate getting an extremely hot June is common and is likely to occur twice in three decades. However, an analysis from many computer models suggests that by the end of the century these extreme temperatures are more likely than not. Human influence is estimated to have increased the likelihood of a new record several thousand times," he said.
The Intergovernmental Panel on Climate Change Special Report on Global Warming of 1.5°C contained information on climate change and human welfare.
Climate-related risks to health, livelihoods, food security, water supply, human security, and economic growth are projected to increase with global warming of 1.5 °C and increase further with 2 °C. Limiting warming to 1.5 °C rather than 2 °C could result in 420 million fewer people being exposed to severe heatwaves, it said.
In 2018, vulnerable people over the age of 65 experienced a record 220 million more heatwave exposures, than the average for the baseline of 1986–2005, according to WMO's report on the State of the Global Climate in 2019.
The WMO and World Health Organization Joint Office on Climate and Health works actively to protect people's health from this major hazard. WMO is one of the founding partners of the Global Heat-Health Information Network.
Source: World Meteorological Organization (WMO), 30 June 2021