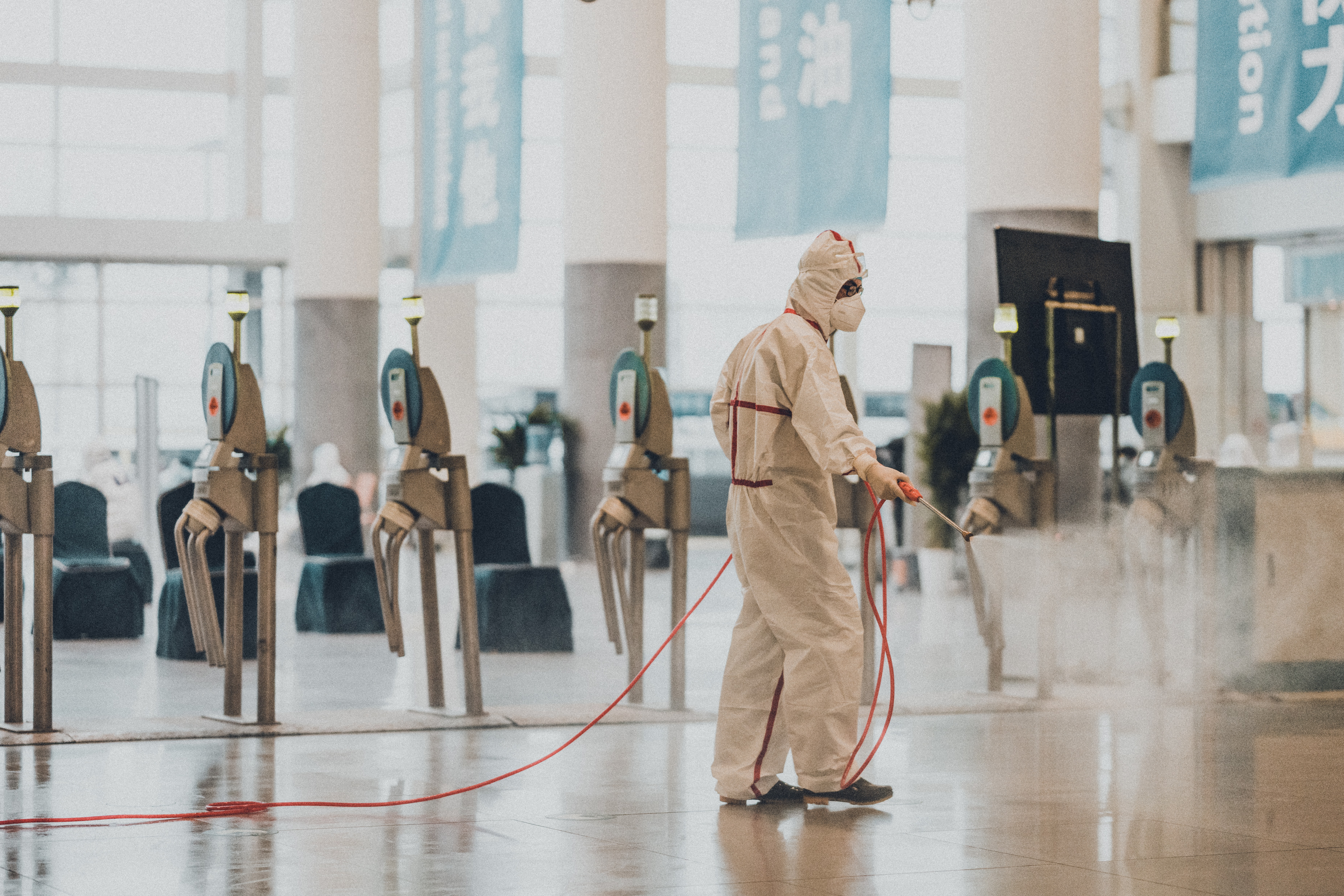 [:en]
In Germany, we are currently discussing what restrictions are acceptable in an open society when it comes to protecting individuals' bodily integrity against the pandemic. The Federal Constitutional Court came down clearly on the side of democracy in overturning a protest ban. But governments around the world have restricted basic democratic rights such as freedom of assembly, stepped up state monitoring of citizens, muzzled the media with new laws and arrests, and expanded their own powers as part of their Covid-19 policy. Jörg Lau, writing in DIE ZEIT, describes the pandemic as an opportunity for "tyrants and tyrants-to-be". Those making foreign and development policy must monitor this carefully. The Covid-19 pandemic is a catalyst for democracy's demise.
Autocratisation processes had already overtaken democratisation processes at global level in 2019, the first time this had happened since 2001. Autocrats in Hungary, India, Brazil and Turkey are now exploiting the pandemic in order to weaken parliamentary scrutiny and massively restrict civic freedoms; repression against opposition groups is on the rise in Rwanda, the Philippines and Uganda. While democracies are by definition better equipped to limit the long-term effects of restrictions on freedom imposed due to the pandemic, there is no guarantee that they will be untouched. The economic downturn during the 2008 financial crisis already had far-reaching political consequences, giving rise to a number of populist and nationalist governments.
Democracies are better equipped to managing
If societies are to get through the pandemic peacefully, then we now need collective expertise, trust, and solidarity, both domestic level and in the cooperation between countries. This is better achieved in a democracy, and between democracies, than in an autocracy.
The imperative of making collective decisions in light of major uncertainty is a key feature of societal crises. Confidence in political institutions and policy-makers is key in this context. Discussing factual arguments publicly, balancing interests, and transferring the power of interpretation to state institutions is part and parcel of making decisions in a democracy.
In autocracies, the power of interpretation in public matters rests with a single, central authority. Consequently, autocracies are all the more reliant on public trust. Where citizens' confidence in the regime is waning risks of protests and upheaval works as an incentive for the state to increases repression. Even where populism buttresses a "strong man" or "strong woman", public trust can quickly dissipate if in the eyes of the people, this individual fails to manage the crisis. We see this emerging not only in the United States, but also in developing countries with weak institutions and autocratic leadership. Loss of confidence in autocratic governments may result in calls for more democracy but it can also result in evaporating social cohesion and extended political instability.
But what if neither institutions nor political elites act in the interests of the common good or take heed of public correction? What if freedom of expression is restricted and it is not possible to come to a broad understanding on measures to curb the health crisis? Added to this is the fact that autocracies undermine solidary behaviour through the principle of mutual social control, which is intended to inhibit solidarity between groups critical of the system. Mistrust begins to prevail whenever state and social control gain the upper hand. It is then the state that decides, based on its own criteria, which lives will remain unharmed. In the short term, social control is an effective means of combating a pandemic, but in the long term, it costs more lives in authoritarian contexts.
Protecting democracy globally – long overdue, but now urgent
The pandemic has made the world-wide autocratisation trend more visible, but also contributed to its recent surge. Protecting and promoting democracy must therefore be central to the response in the international cooperation context. The global pandemic can only be tackled effectively over the longer run through transparent and trust-based international cooperation. Scientific cooperation drives medical research. To this end, it is essential that nations exchange reliable, empirical data with one another. However, data can rarely be accessed freely in autocracies and when accessible is often not reliable. The effective deployment of German and European development funding requires that political elites in developing countries provide accurate information about their populations. This requires openness, freedom of information, freedom of speech and ability to critique openly without the fear of harassment – democracy.
When it comes to international development policy, it is not enough to simply support the development of health care systems. Whether or not such systems work for everyone depends on whether or not it guarantees equality for all its citizens. At geostrategic level, success on the part of autocracies such as China and Singapore in tackling Covid-19 can give the impression that these nations are more capable. This risks increasing the appeal of their political model in developing nations. The Covid-19 crisis shows that protecting the bodily integrity and the dignity of the individual has been a prime concern in Germany and many European countries. This can only be achieved in democracies. Promoting these values in work to combat global pandemics is not only a matter of solidarity, but also serves countries' own foreign policy interests, and the human rights and liberties of their citizens.
Source: German Development Institute, 27.04.2020[:de]
In Deutschland diskutieren wir momentan, wie viele Einschränkungen zum Schutz der Unversehrtheit des Einzelnen vor der Pandemie notwendig und für eine offene Gesellschaft verträglich sind.
Das Bundesverfassungsgericht hat sich eindeutig auf die Seite der Demokratie gestellt, indem es ein Protestverbot aufgehoben hat. Doch was passiert in Staaten, deren Exekutive ungehemmt ihre Macht ausdehnt und demokratische Freiheiten einschränkt? Außen- und Entwicklungspolitik müssen diese Gefahr – besonders in der Krise – genau beobachten. Denn die Covid-19 Pandemie ist ein Brandbeschleuniger für Autokratisierungstrends. Weltweit haben Regierungen im Zuge ihrer Covid-19-Politik demokratische Grundrechte wie die Versammlungsfreiheit eingeschränkt, die staatliche Überwachung von Bürger*innen verstärkt und ihre eigene Macht ausgeweitet. Jörg Lau bezeichnet die Pandemie in der ZEIT als eine Gelegenheit für "Tyrannen und solche, die es werden wollen".
Schon 2019 erlebte die Menschheit erstmals seit 2001 mehr Autokratisierungs- als Demokratisierungsprozesse. In Ungarn, Indien, Brasilien oder der Türkei nutzen nun Autokraten die Pandemie, um die parlamentarische Kontrolle zu schwächen und die Freiheit von Bürger*innen massiv zu beschneiden; in Ruanda, den Philippinen, oder Uganda steigt die Repression gegen Oppositionelle. Demgegenüber sollten Demokratien per Definition die Langzeiteffekte pandemiebedingter Freiheitseinschränkungen besser begrenzen können. Doch ist nicht garantiert, dass sie vor Autokraten verschont bleiben. Schon die wirtschaftliche Talfahrt während der Finanzkrise 2008 hatte weitreichende politische Konsequenzen. Etliche populistische und nationalistische Regierungen gingen aus ihr hervor.
Demokratien haben bessere Ressourcen für die Krisenbekämpfung
Damit Gesellschaften die Pandemie friedlich überstehen können, sind jetzt kollektiver Sachverstand, Vertrauen und Solidarität gefragt. Das gilt sowohl innenpolitisch als auch für die Kooperation zwischen Ländern. Eine Kombination aus Sachverstand, Vertrauen und Solidarität ist in Demokratien leichter zu erreichen als in Autokratien.
Kollektive Entscheidungen im Lichte großer Unsicherheit treffen zu müssen, ist ein wesentliches Merkmal gesellschaftlicher Krisen. Dafür ist Vertrauen in politische Institutionen und Politiker*innen zentral. Sachargumente öffentlich zu diskutieren, einer staatlichen Einrichtung Deutungshoheit zu übertragen, ist Teil demokratischer Güterabwägungen und Entscheidungsfindung.
In Autokratien hat nur eine zentrale Instanz die Deutungshoheit über öffentliche Belange. Umso mehr sind Autokraten auf das Vertrauen der Bevölkerung angewiesen. Droht dieses zu schwinden, verstärkt der Staat repressive Maßnahmen. Auch dort, wo populistische Regierungen auf einen "starken Mann" oder eine "starke Frau" setzen, kann öffentliches Vertrauen schnell schwinden, wenn diese*r die Krise nicht glaubwürdig managt oder sich nicht auf fachlich kompetente Institutionen verlässt. Das zeigt sich momentan nicht nur in den USA, sondern gerade auch in Entwicklungsländern mit schwachen Institutionen und autokratischer Führung. Vertrauensverlust in Regierungen kann sowohl Forderungen nach mehr Demokratie hervorrufen als auch politische Instabilität befeuern.
Was aber, wenn weder Institutionen, noch politische Eliten gemeinwohlorientiert agieren und nicht durch die Bevölkerung korrigiert werden können? Was, wenn die Meinungsfreiheit eingeschränkt ist und keine breite Verständigung über Maßnahmen zur Eindämmung der Gesundheitskrise möglich ist? Hinzu kommt: Autokratien höhlen durch das Prinzip gegenseitiger sozialer Kontrolle gesamtgesellschaftlich solidarisches Verhalten aus. Soziale Kontrolle soll Solidarität zwischen systemkritischen Gruppen unterbinden. Gewinnt staatliche und soziale Kontrolle an Überhand, beginnt Misstrauen zu herrschen. Wessen Leben unversehrt bleiben soll, entscheidet dann der Staat nach eigens aufgestellten Kriterien. Kurzfristig ist soziale Kontrolle also probat gegen eine Pandemie, langfristig kostet sie in autoritären Kontexten Menschenleben.
Internationaler Demokratieschutz – Längst überfällig, jetzt dringlich
Die Pandemie hat Autokratisierungstrends sichtbarer gemacht. Für internationale Kooperation ist Demokratieschutz und -förderung daher das Gebot der Stunde. Funktional betrachtet ist eine globale Pandemie nicht ohne transparente und vertrauensvolle internationale Kooperation zu bekämpfen. Wissenschaftskooperation treibt medizinische Forschung an. Dafür ist ein transnationaler Austausch vertrauenswürdiger empirischer Daten unerlässlich. Offener Datenzugang ist in Autokratien jedoch selten verlässlich. Zudem muss ein effektiver Einsatz deutscher und europäischer Entwicklungsgelder darauf vertrauen können, dass politische Eliten in Entwicklungsländern sachgerechte Informationen über ihre Bevölkerung bereitstellen.
In der internationalen Entwicklungspolitik den Aufbau von Gesundheitssystemen zu fördern, reicht nicht aus. Ob sie für alle funktionieren, hängt davon ab, ob die politische Ordnung gleichen Zugang für alle gewährleistet. Geostrategisch können Autokratien wie China oder Singapur mit Erfolgen bei der Covid-19- Bekämpfung den Anschein erwecken, dass sie leistungsfähiger sind und damit für ihr Ordnungsmodell in Entwicklungsländern werben. Die Covid-19-Krise zeigt, dass der Schutz der Unversehrtheit und der Würde des Einzelnen ein Primat deutscher und europäischer Politik ist. Dies ist historisch betrachtet nur in Demokratien gelungen. Sich für diesen Wert auch in der globalen Pandemiebekämpfung einzusetzen, ist nicht nur ein Zeichen der Solidarität, sondern auch im Eigeninteresse auswärtiger Politik.
Mehr Informationen
Quelle: Deutsches Institut der Entwicklungspolitik, 27.04.2020[:]