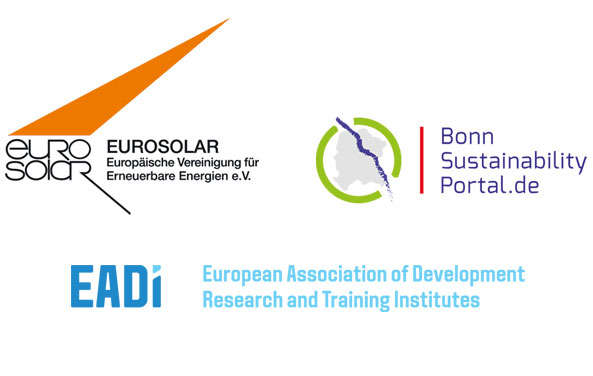 COP 23 – The world climate conference takes place in Bonn and we are getting involved!
Climate change matters to all of us. The Sustainable Development Goals (SDGs) established by the United Nations must be made applicable to everyday life. Participation of all citizens in building a sustainable future is crucial for successful transformation – locally and globally.
10 November 2017, 9am – 5pm
Kaiser-Friedrich-Str. 13, 53113 Bonn
We invite interested and passionate individuals from civil society, politics and academia to not only discuss existing problems but to design solutions. Our workshop will focus on crosscutting issues like energy, mobility and education. We do not offer lengthy panels or lectures, but want to engage with each other in three working groups – critical and controversial, but productive. Participants are asked to bring best practice examples to our discussions. At the end of the workshop we will formulate our vision paper.
We will work on the following questions:
How can successful citizen participation be organized for issues like education/mobility/energy?
What can we learn from best practice examples? Which barriers are there?
Which conditions are required to make successes globally applicable?
What kind of actions are required from actors in politics, economy and science?
Register yourself here.
Organisers: Bonn Sustainability Portal (BSP), European Association of Development Research and Training Institutes (EADI), EUROSOLAR e.V.
With financial assistance by the Bundesstadt Bonn