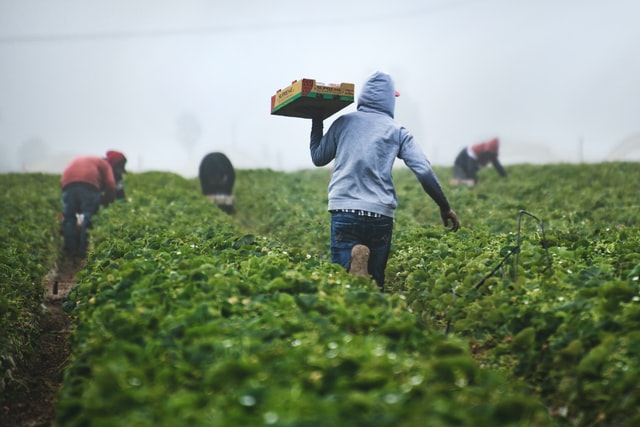 Research by Willi Kampmann and Oliver K. Kirui shows which steps could be taken to better engage farmers' organizations in Africa in the development of agricultural transformation policies.
Farmers' organizations (FOs) play a critical role in the agricultural transformation of Africa by promoting collective action among farmers and by giving them a political voice. This recently conducted detailed review of the state of continental and regional FOs in Africa, includes case studies of Senegal, Uganda and Zambia that discuss the structure, functioning, objectives, and financing of FOs.
Farmers' organizations compared in Senegal, Uganda and Zambia
The formation and development of FOs is a long-term process. Though considerable progress has been made across Africa, more needs to be done to strengthen existing FOs which have a long history of successes and failures. Unlike in Europe, North America and Asia where FOs are widely respected and recognized partners in the policy-making process, FOs across most of Africa have yet to effectively engage in the design of agricultural policies. Nevertheless, FOs are increasingly becoming an important component in the development of agricultural transformation policies in Africa.
Constraints in funding
The FOs in the case study countries are more or less well-structured, with the national-level (umbrella) FOs linked to local-level substructures. Membership is voluntary. However a majority of small-scale producers are yet to join the FOs. Our assessment suggests that FOs face capacity and financial constraints. They generate only a meagre proportion – about 5% – of their finances from members.
The continental organization Pan-African Farmers' Organization (PAFO) and the five regional organizations, Eastern Africa Farmers Federation (EAFF), Southern African Confederation of Agricultural Unions (SACAU), Network of Farmers' Organizations and Agricultural Producers of Africa (ROPPA), Regional Platform of Central African Farmers' and Producers' Organizations (PROPAC), and Maghrebian and North African Farmers Union (UMNAGRI), as well as almost all national-level farmers' organizations are dependent on external resources from international financial institutions, UN agencies, bilateral and multilateral partners, donors, and NGOs.
Roadmap for the future
In order to move agriculture to the next level, multiple efforts are needed to vitalize FOs. Firstly, existing leaders of FOs need training and exposure to build their capacity. FOs should ensure that their leaders' actions are transparent, that the leadership is accountable to the members, and that the leaders embrace a compelling vision.
Secondly, the membership base of FOs and financial contributions from members need to increase. FOs can raise their own revenues by strengthening farmer-driven cooperatives, transfer of knowledge and innovations, training of members, and creating value addition through the processing of agricultural produce. Financial support and funding from donors should be merited and channeled to accountable organizations. Rather than only supporting micro-projects, funds should be dedicated for institutional development to strengthen FOs.
Thirdly, opportunities need to be created for the FOs to regularly engage with policymakers. Governments should give FOs the right to sit in all decision-making bodies examining agricultural, food and rural development issues.
This article is based on ZEF Working Paper No. 205: https://www.zef.de/fileadmin/webfiles/downloads/zef_wp/ZEF_Working_Paper_205.pdf
Authors: Willi Kampmann is an Independent Consultant and the former head of the Brussels Office of the German Farmers' Association (DBV). Oliver K. Kirui is a senior researcher at ZEF (www.zef.de).
Source: Center for Development Research (ZEF), Willi Kampmann, Oliver K. Kirui, 23 August 2021