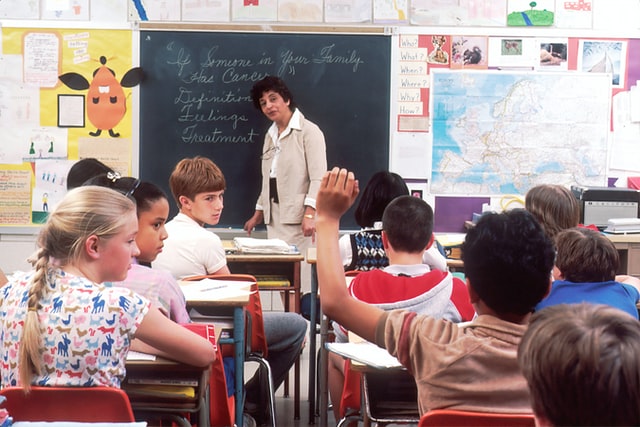 How can we achieve high quality education for all? The latest issue of the GIZ magazine akzente looks at opportunities in times of crisis.
Education lays the foundation for social development and gives people prospects of a better life. Worldwide commitment to education has therefore been significant in the last few decades. Efforts have been successful: In 2017, 91 per cent of the world's primary age children attended school at least some of the time.
However, when the COVID-19 pandemic hit in April 2020, billions of children suddenly found themselves locked out of their classrooms, and some are still unable to return. The pandemic is therefore responsible for the worst disruption to schooling since the Second World War.
How can such drastic impacts be mitigated in the future? What do strategies need to focus on if they are to be fair and inclusive? How can digitalisation help? The latest issue of the GIZ magazine akzente explores these questions and demonstrates how the pandemic can also be an opportunity for long overdue educational reforms.
In the essay, science and education writer Megan Lindow illustrates the importance of education as the driver of an inclusive society, for individuals and society. She explains how every part of society benefits when the weakest among us are supported. In an interview, Alice Albright, Chief Executive Officer of the Global Education Partnership, tells us why children around the world cannot wait to get back to school.
A report from Lebanon shows how change can be achieved even in times of severe crisis. Even before the pandemic, the situation in Lebanon's state schools was very difficult. During lockdown, the challenge was to provide remote learning support for the children of refugees and local people. The e-learning platform Tabshoura allowed thousands of children to continue their education online. This is one example of how important it is to break new ground in pursuing education for all.
Source: Deutsche Gesellschaft für Internationale Zusammenarbeit (GIZ), 02 August 2021