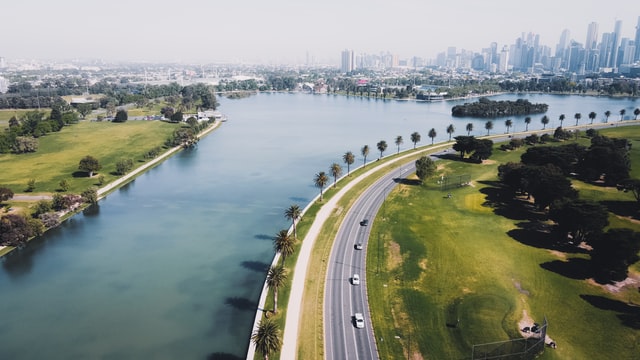 The Green City Accord (GCA) is an ambitious movement of mayors and local government leaders from across Europe who are committed to making their cities cleaner, greener and healthier. Learn more about this ambitious new movement – which ICLEI Europe, alongside EUROCITIES and CEMR, is supporting in developing and implementing – at EU Green Week this June.
In line with its vision to ensure all citizens breathe clean air and enjoy clean water by 2030, the Green City Accord will accelerate the delivery of zero-pollution cities and regions. This work will be explored at the 2021 EU Green Week.
First, a session on "Achieving zero-pollution cities through regional policy and the Green City Accord" will take place on 4 June from 10:00–11:00 CEST and will demonstrate, through tangible examples and action plans, how GCA commitments can substantially contribute to reach a zero-pollution ambition. This session will also present strategies to meaningfully integrate local, regional and EU policies, while addressing the practical challenges that come alongside this process.
Confirmed speakers in this session include Juan Espadas, Chair of the Commission for the Environment, Climate Change and Energy (ENVE) of the European Committee of the Regions (CoR) and Mayor of Seville (Spain); Joanna Drake, Deputy Director-General, Directorate General for Environment, European Commission; Chiara Rabini, Deputy Mayor for Culture, the Environment, Integration Policies and Equal Opportunities, Bolzano (Italy); Gilles Namur, Deputy Mayor for Nature in the City, Biodiversity and Coolness, Public Spaces and Mobility, Grenoble (France); and Niina Ratilainen, City Councilor, ICLEI Member Turku (Finland) and CoR Member.
The Green City Accord will also host a networking session on 3 June from 16:00–16:30 CEST. This session will provide an opportunity for city delegates to ask their questions about the initiative and to explore, in more detail, the benefits of joining the Accord. Representatives of other institutions are welcome, as the GCA invites supporters to assist signatory cities in meeting their commitments.
Finally, from 1–4 June, the Green City Accord will also be available at a stand at the Virtual Exhibition, offering direct access to Green City Accord experts. The stand will host a series of general and topical mini information sessions – conducted in multiple languages – thus providing virtual stand visitors with a more interactive and tailored experience.
For more information and to sign up for the sessions click here. To register for EU Green Week, click here.
To learn more about the Green City Accord, please visit www.greencityaccord.eu and watch the Green City Accord video here.
Source: ICLEI – Local Governments for Sustainability, 14 May 2021