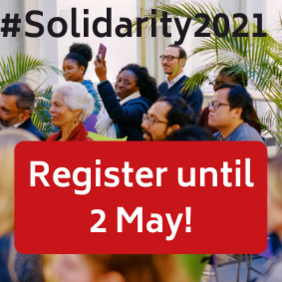 Register before 2 May for the early bird fee of the EADI Conference "Solidarity, Peace and Social Justice", which is held 5-8 July 2021.
The conference, hosted by the International Institute of Social Studies (ISS) in The Hague, will be held online and features academic panel sessions as well as exciting social and networking sessions.
Reduced fees are offered for PhD researchers, students and ISS alumni. The deadline was extended so that everyone can benefit from the early bird registration opportunity!
Learn more about the conference
Source: European Association of Development Research and Training Institutes (EADI), 14 April 2021