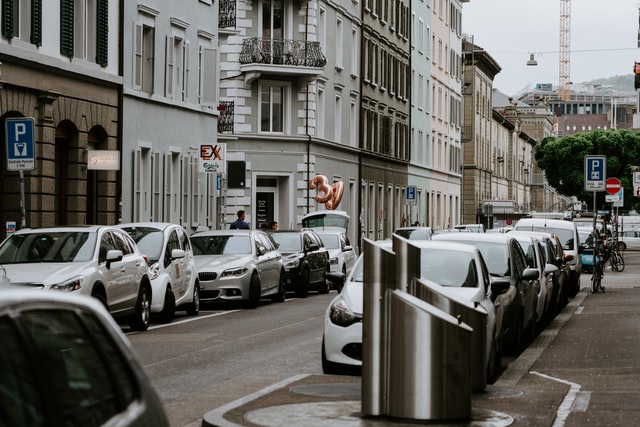 On September 5, 1990, local government officials representing 200 cities from 43 nations gathered at the United Nations in New York. These mayors, council persons, and city staff from locales as distant from each other as the United States, Ivory Coast, Canada, Mexico, Brazil, Finland and the Soviet Union, brought with them the resolve that, regardless of what goes on in world geopolitics, local governments are ready to collaborate and share solutions to create a fair, sustainable future for their cities and regions. They would not wait for nations to act in order to protect an environment that underpins the economy and quality of life in their hometowns.
Three days later, on September 8, the Charter for this new group, co-developed by Jeb Brugmann and Nancy Skinner, was signed and ratified.
Since that initial UN meeting 30 years ago, ICLEI  has grown to more than 1,750 local and regional governments of all sizes in more than 100 countries. Those involved in the UN's Sustainable Development Goals will appreciate that ICLEI accelerates localization of the SDGs through 5 pathways towards urban sustainability with more than 200 active projects, annually. More than 50,000 local government staff have benefited from over 1,000 capacity-building events, and ICLEI remains the focal point of the Global Task Force of Local and Regional Governments, in global processes related to climate, biodiversity and land degradation, thanks to its engagement in all the 3 Rio Conventions stemming from 1992 Earth Summit, as well as effective engagement and partnerships with numerous UN processes.
As the UN is celebrating 75 years of multilateralism, local action is more important than ever in leading global change for the good. "As we align our voice to celebrate the 75th anniversary of the UN, we can draw from  30 years of experience in sustainable urban development to accelerate the localization of the United Nations Decade for Sustainability Action" says Gino Van Begin, ICLEI Secretary General. "Bridging local and global action for sustainability was a brand new concept 30 years ago and now it is mainstreamed. ICLEI is a key player in this journey and we take pride in that as we continue to work towards a sustainable urban future. Today, ICLEI is working to ensure effective multilevel collaboration in the age of inclusive multilateralism as a key way to address growing social, economic and planetary emergencies."
Today, local action is acknowledged as a critical component to tackling the climate crisis and the role of local and regional governments is arguably more important than ever. During a recent conversation with the subnational community on the climate crisis, California State Senator Nancy Skinner, recounted her experiences during the pivotal moments surrounding the signing of the original ICLEI Charter when cities committed to a sustainable future.
"When we launched back in 1990, we formed first in response to the destruction of the ozone layers. The major world gathering of national leaders around the question of sustainability had not yet happened… There was this big effort by cities" says Skinner.
In response to the lack of national action to address the climate emergency Skinner said "the opportunities that we have missed are so tragic. Yet, I wake up every day having to not internalize defeat, because how can we move forward if we do? I think we are still exactly spot on in working on the local level. Let me put it into context: the climate crisis is global and absolutely, we would address it more quickly if national governments acted substantially. But in the meantime, here 30 years later, we have not seen the national action needed to respond to the crisis. What does that tell us? We need to keep doing the local action!"
Explore ICLEI's founding documents —including the Charter for the "International Council on Local Environmental Initiatives", signed on September 8, 1990—compiled by researcher Ben Leffel and housed in the University of California-Irvine archives.
Source: ICLEI – Local Governments for Sustainability, 22 September 2020