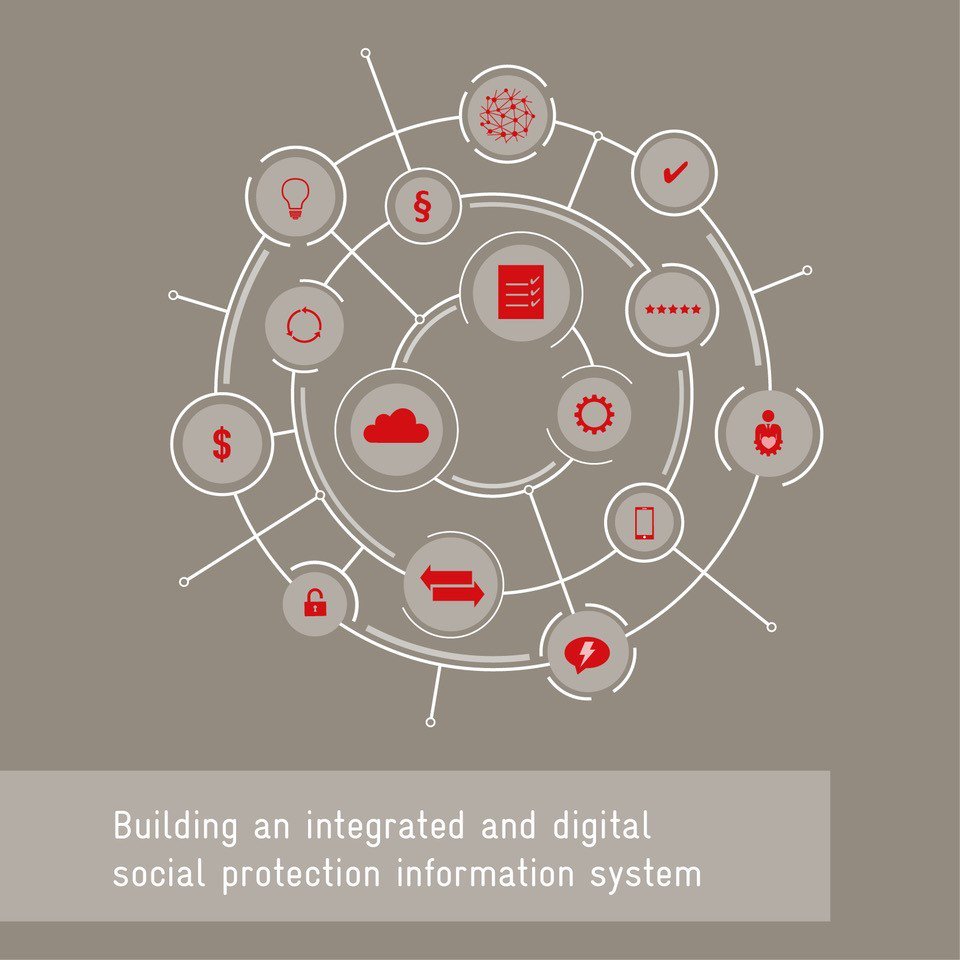 Digital and integrated IT-systems are crucial for a national social protection system. A new GIZ and DFID paper discusses opportunities and challenges and points out practical steps.
Developing a digital and integrated information system is a crucial step in building a national social protection system. It enables the flow and management of information within the social protection sector and between social protection and other sectors such as education, health, agriculture, humanitarian and disaster risk management (DRM). Why? Because the ability of a country to care for its people and respond to their lifecycle needs depends on its ability to identify those who are in need, enrol them, provide tailored benefits and services, and follow up to cater to evolving circumstances. Governments also need to be able to monitor programme impacts and track and adequately plan expenditure. All of these actions require dynamic and real-time data and information exchange if the goal of universal coverage is to be achieved.
Why digital?
Managing social protection programmes involves the collection, processing, storing, and use of data for decision-making and the support of operational delivery. As in other sectors, ensuring these processes are digitised can help to reduce error and simplify and speed up processes, while better transforming data into information – among other things.
Why integrated?
While there are benefits to each social protection programme operating its own digital information system, the integration of selected functions along the social protection delivery chain – as well as interoperability with other government systems – can help to reap economies of scope and scale. It can also help to focus on 'systemic' outcomes: better understanding of the demand for social protection (e.g. differential needs across population groups and lifecycle stages) and better coordination and monitoring of the supply of programmes to address those needs across sectors.
Curious to learn more? Read the whole paper here
Source: Deutsche Gesellschaft für Internationale Zusammenarbeit (GIZ) GmbH, October 2019