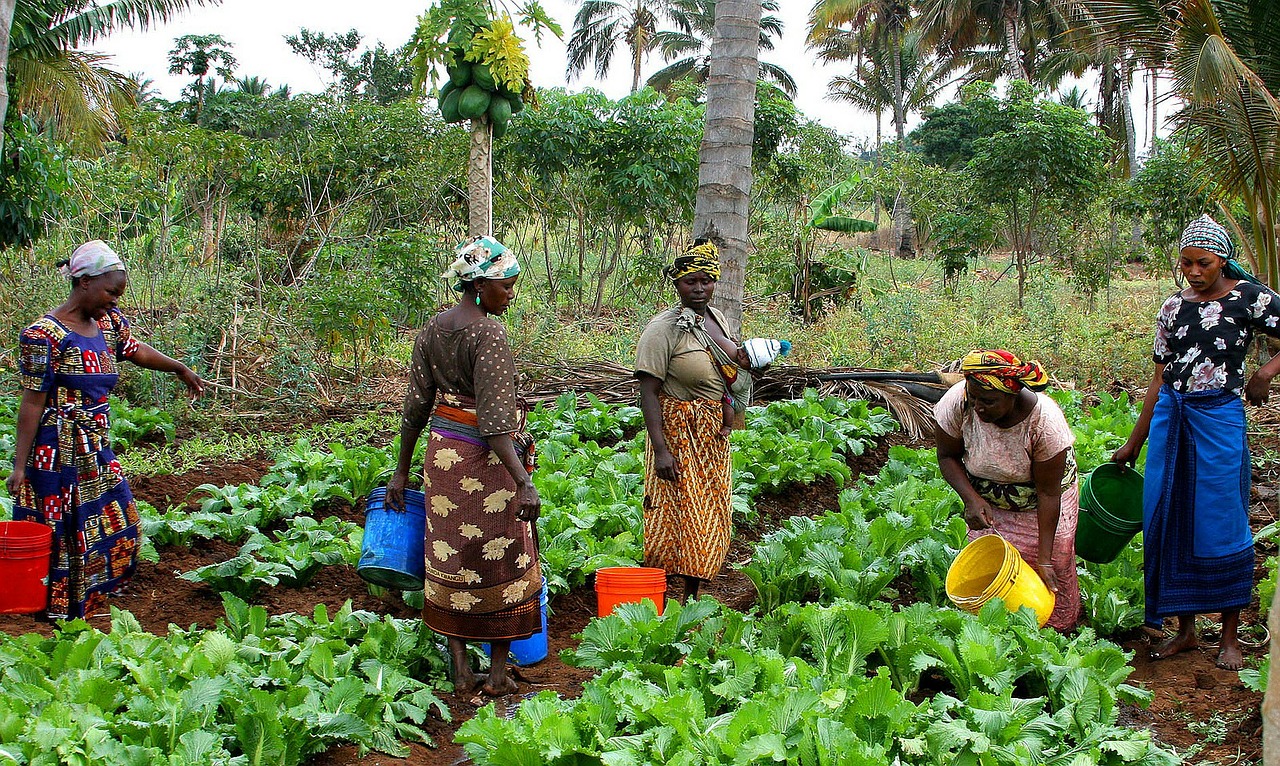 UN Climate Change News, 15 October 2019 – In a message to mark the International Day of Rural Women, observed annually on 15 October, UN Secretary-General António Guterres said that "listening to rural women and amplifying their voices is central to spreading knowledge about climate change and encouraging governments, businesses and community leaders to act."
The theme for this year's celebration is "Rural Women and Girls Building Climate Resistance."
"As early adopters of new agricultural techniques, first responders in crises and entrepreneurs of green energy, rural women are a powerful force that can drive global progress," Mr. Guterres said.
Globally, one in three women works in agriculture, according to the International Labour Organization (ILO). It is a sector that gets hit hard when climate-related disasters strike, such as droughts and heat waves.
While women cultivate land, collect food, water and essential fuels, and sustain entire households, the UN chief pointed out that they lack equal access to land, finances, equipment, markets and the power to make decisions.
But with international support, rural women around the world are making a difference and taking concrete climate action. See some inspiring stories below.
In 2013, the Campaign for Female Education (CAMFED), launched a breakthrough initiative to train young women from poor, marginalized farming communities across sub-Saharan Africa. Through this training, they become Agriculture Guides – champions of sustainable agriculture. This initiative was one of the winners of the 2019 UN Global Climate Action Awards.
These young women have improved the productivity, sustainability and profitability of their own smallholdings as well as encouraged wide adoption of practical, affordable and locally-relevant climate-smart techniques. This includes inter-cropping and drip irrigation using waste plastic bottles and technologies that value Indigenous traditions. Read more here.
Women in the Bolivian Amazon are protecting the forest and empowering themselves
While parts of the Amazon have been severely impacted by fires, notably in Brazil and eastern Bolivia, communities in northern Bolivia are protecting their forests through a series of economic empowerment projects.
A project in the Buen Retiro community in the northern Bolivian Amazon involves 24 women and men who process açaí, majo, and cupuaçu—wild fruits from the Amazon jungle. "Thanks to the project we've improved our knowledge, our economy, and with that, our lives and that of our children." explains Justiniano, President of the Agricultural Association of Amazonian Producers of Majo and Asaí of Riberalta. Read more here.
Climate-friendly biogas becomes 'fashionable' in rural Tanzania
Ngorongoro, a remote district in Arusha that has suffered severe droughts, is a testament to how rural communities are bearing the brunt of a changing climate that is ravaging many parts of East Africa.
In face of these challenges, the Energize project spearheaded by the Pastoral Women's Council in partnership with UN Women and UNESCO is building new skills for out-of-school pastoralist adolescent girls and young women on biogas and solar energy products, as well as on how to run sustainable businesses. Read more here.
Source: UNFCCC, UN Climate Change News, 15 October 2019